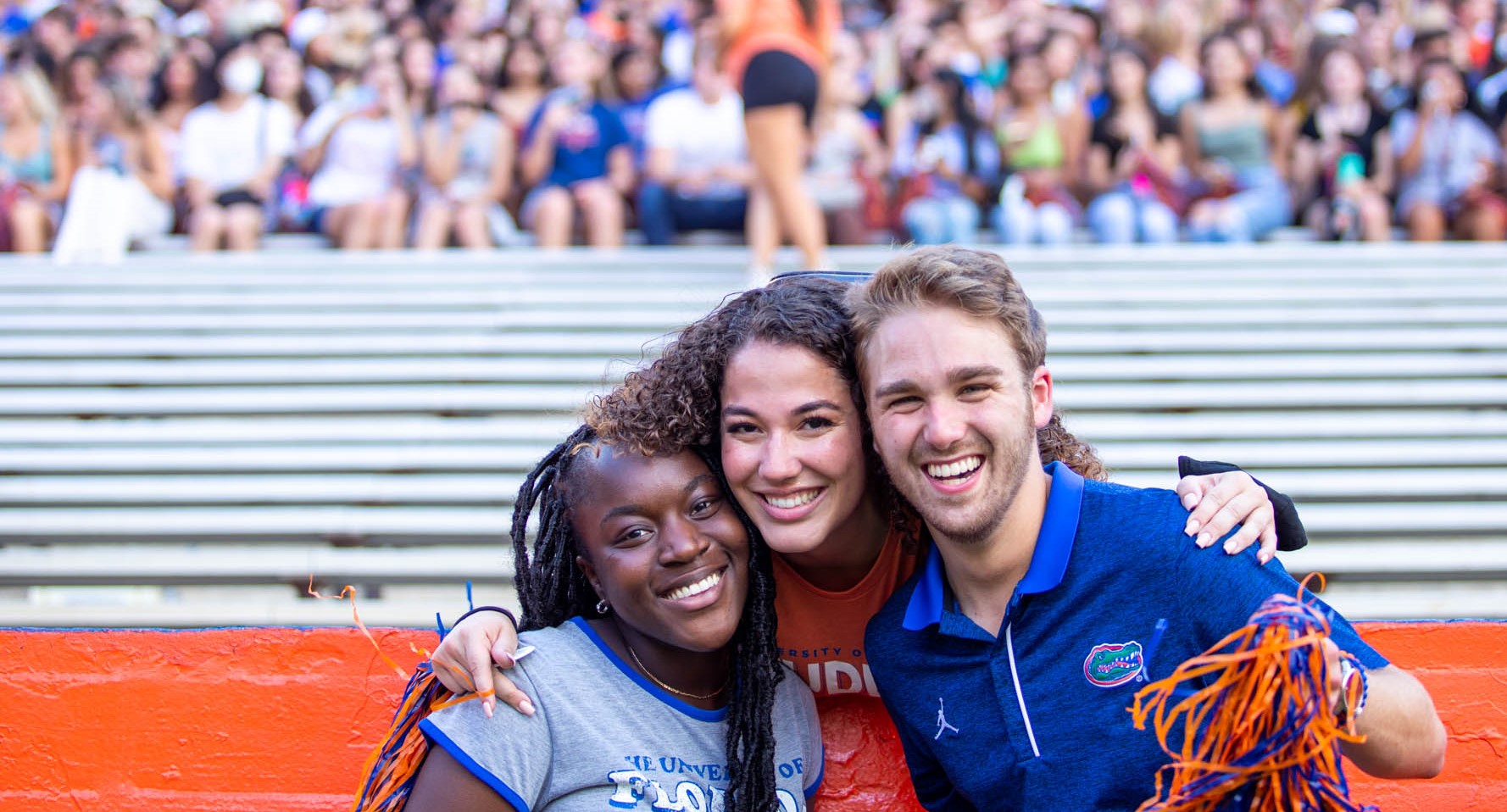 Roommates
If you do not have a specific roommate in mind, that's okay! Students who complete their housing contracts by May will have access to RoomSync, where you can search for a potential roommate. However, if you don't have a preferred roommate, and you are assigned to a room with more than one space, you will be randomly assigned a roommate.
Randomly assigned roommate(s) contact information will become available for Fall on Thursday, July 9.
If you have a specific roommate(s) in mind, you will need to create your roommate group before Building selection. We strongly recommend keeping roommate groups to two people max.
To view or create a roommate group, log into HMS (https://hms.housing.ufl.edu), and select "Assignment Preferences." Roommates groups will be listed under the orange "Manage Roommates" tab. To create a roommate group, enter the Gatorlink Username for the student you want to be in your roommate group. An email will be sent to the requested roommate to confirm. Once roommates confirm, the group will be created. Students can view their roommate group at any time in this area on HMS.
Students will be able to select roommate group preferences as well as individual preferences. The person with the earliest application date will act as the group leader for the roommate group and will choose an assignment for the entire group during building selection if space is available. The group leader will need to look for spaces that can accommodate the whole roommate group. The group leader will have the option to select a space for everyone in the group, individual members of the group, or solely for themselves.
If at any time you un-check a member of your roommate group and select a space, the roommate group will be broken and cannot be put back together. Once you have chosen a space without your roommates, you will remain in that space and will not be able to create another roommate group during selection.
Building Preference
For students who applied for housing on or before December 31, 2020, you will self-select. Applicants who applied after this date may be pulled in by their roommate group or assigned by our housing experts.
Building preferences are not guaranteed, but our staff will do our best to accommodate your request when available. Selecting preferences does not mean you are assigned to that specific building/room type. Once our staff assigns you to space, you will receive an email confirmation. Students can select many different areas and buildings for their preferences. We highly encourage students to pick as many preferences as possible.
If your listed preferences are no longer available, you will be assigned to the next closest building and room type.
We recommend at least ten preferences that include three different areas. But the number you can list is unlimited.
To do this, follow these steps:
Click on "Assignment Preferences" under the "Contract" menu
Select Preferences from the drop-down menu
Click the blue "Add Preference" button. All added preferences autosave.